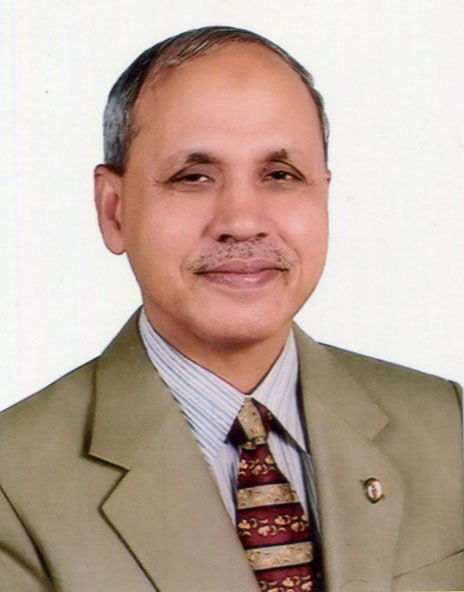 Maj Gen Abdul Hafiz Mallik, psc (Retd)
It gives me great pleasure to interact with the residents and stake holders of Defense Officers Housing Scheme (DOHS) Banani through the medium of DOHS Official Data Portal, and Interactive website to extend my best wishes and compliments to them. DOHS BANANI has come a long way in emerging as a well Developed Residence Area for Retired Armed Forces officers and their Families, and also the most prestigious and a leading residential estate of the country. I would like to reassure the residents that DOHS Banani Porishad will continue to do its best to ensure a better and brighter future for them, In this respect we always acknowledge the help and assistance being provided by Cantonment board Dhaka, Station Headquarter Dhaka Cantonment and The Army Head Quarter, Bangladesh Army.
I would also like to thank all the Members of Executive Committee and sub committees for their relentless effort for bring the DOHS Banani Community at its present standard. I as President of DOHS Parishad would also once again stress that, DOHS Banani Community attaches utmost importance to the need for providing secure, peaceful and vibrant living environment to its residents and will keep initiating effective measures for bringing further improvements in all spheres of Community development.
I am very well aware, that, DOHS Banani Parishad members has given utmost priority for the development of cultural, social, religious and sports so that the residents' children can develop their physical and mental faculty to its optimum. Simultaneously, dedicated efforts are being made for ensuring provision of basic living amenities in the area.
Last not the least, once again I stress upon that a progressive vision for future comfort and convenience of residents remain the top priority of DOHS Banani Community which is always mindful to provide the best housing and residential facilities to its residents. DOHS Banani authority will spare no efforts unturned to promote community driven development in the area with a view to achieve the goals of healthy, secure and happy civic life.
I wish DOHS Banani residents all the best for a happy and prosperous future.
Maj Gen Abdul Hafiz Mallik, psc (Retd)
President, Banani DOHS Parishad