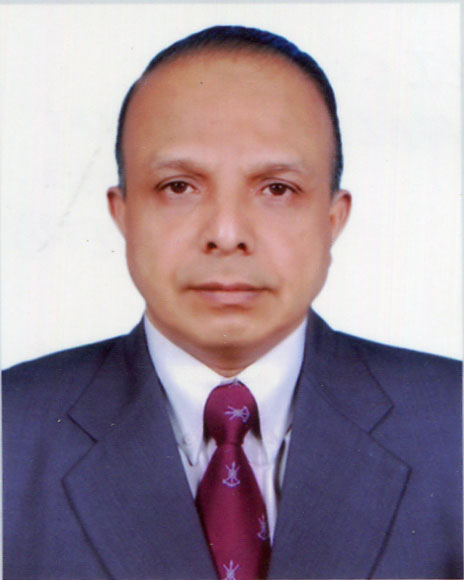 Lt Col Helal Uddin Ahmed (Retd)
I am pleased to announce the launch of our brand new interactive website! After long time of hard work and dedication, we are delighted to officially announce the launch of the website on March 26, 2017.
I along with the team of dedicated residents of DOHS Banani firmly belief in the power of technology and social media to communicate with the people from across the globe and aiming at creating a platform that would offer opportunities to listen, learn and share views.
This website will be a very important medium for direct communication between the DOHS Banani Parishad Members and the valued residents of the locality. I warmly welcome the fellow residents and citizens of the world, and seek their support, blessings and active participation so as to script a glorious future for our community.
The website features many sections, including News Updates and focuses at involving residents in the development journey of the locality. The comprehensive website not only offers an undiluted user-friendly experience and appeal, but also promises to be an interactive medium inviting feedback from people across local residents. It will also put forth the latest information about events and schedules apart from being a ready reckoner of the innovative initiatives undertaken by the Banani DOHS Parishad.
Our goal with this new website is to provide our visitors an easier way to learn about Banani DOHS Parishad services and solutions and also to allow the visitor to browse information of their own choice. The website is interactive and the home page tabs will provide better access to various information. Our current and prospective users will find useful information about our services in our website
We will be constantly updating our content with helpful information, articles, blogs, newsletters, announcements and improve the user experiences. We hope that you find the website a refreshing experience, easy to access information and wish to establish this portal as a source of information for those who visit our site.
I would also like to thank our amazing staff at Data Base Sub-Committee, who donated their time and energy to make this site what it is today.
Lt Col Helal Uddin Ahmed (Retd)
LL.B, MDS, MBA
Secretary General, Banani DOHS Parishad